Currently fashion student at Lycée de la mode, in DnMade clothes & accessories mention, ethical & environnemental practices.

My work is inspired by my travels, my taste for esotericism, myths & legends of the world. We can notice the influence of my feminist & sustainable commitments.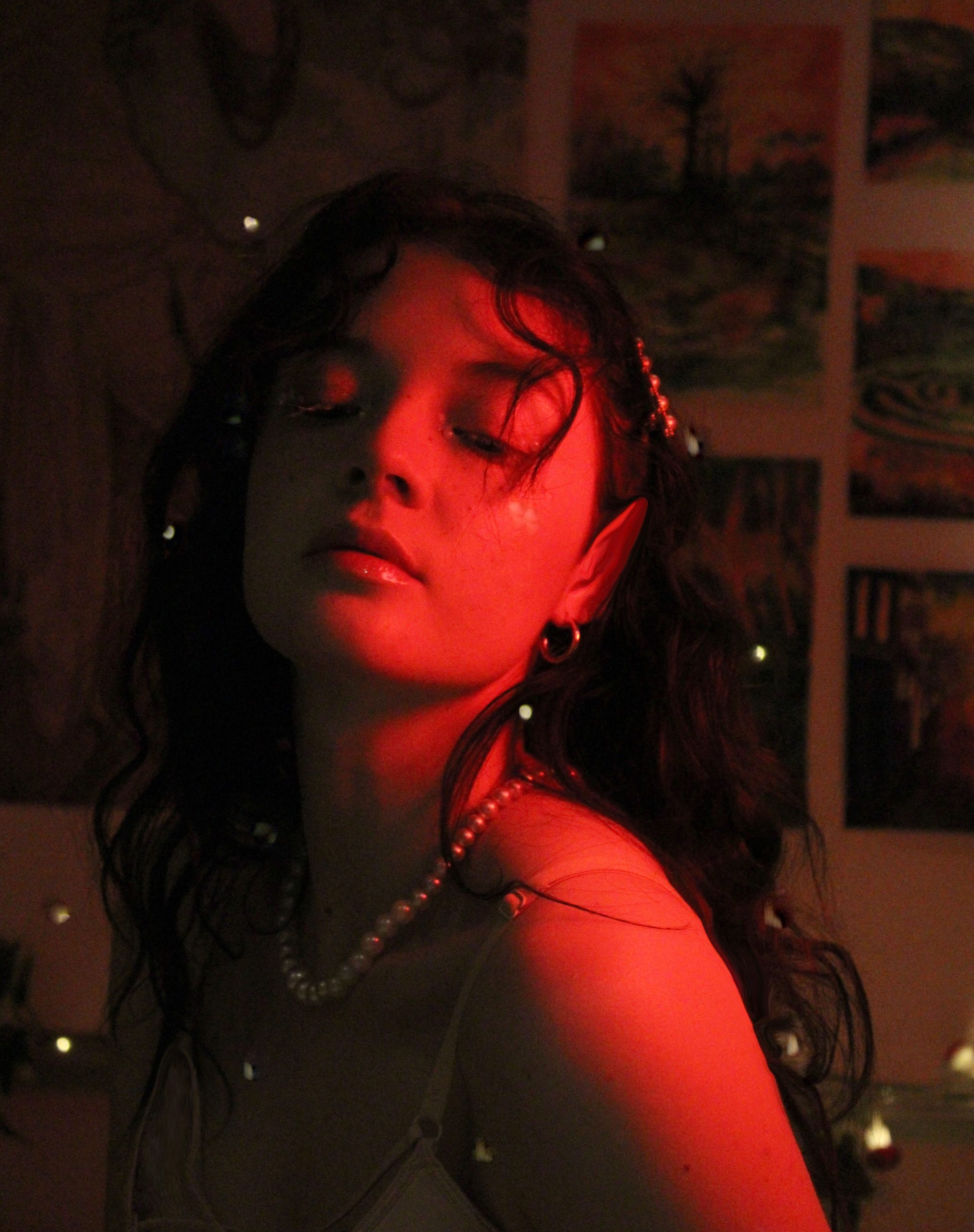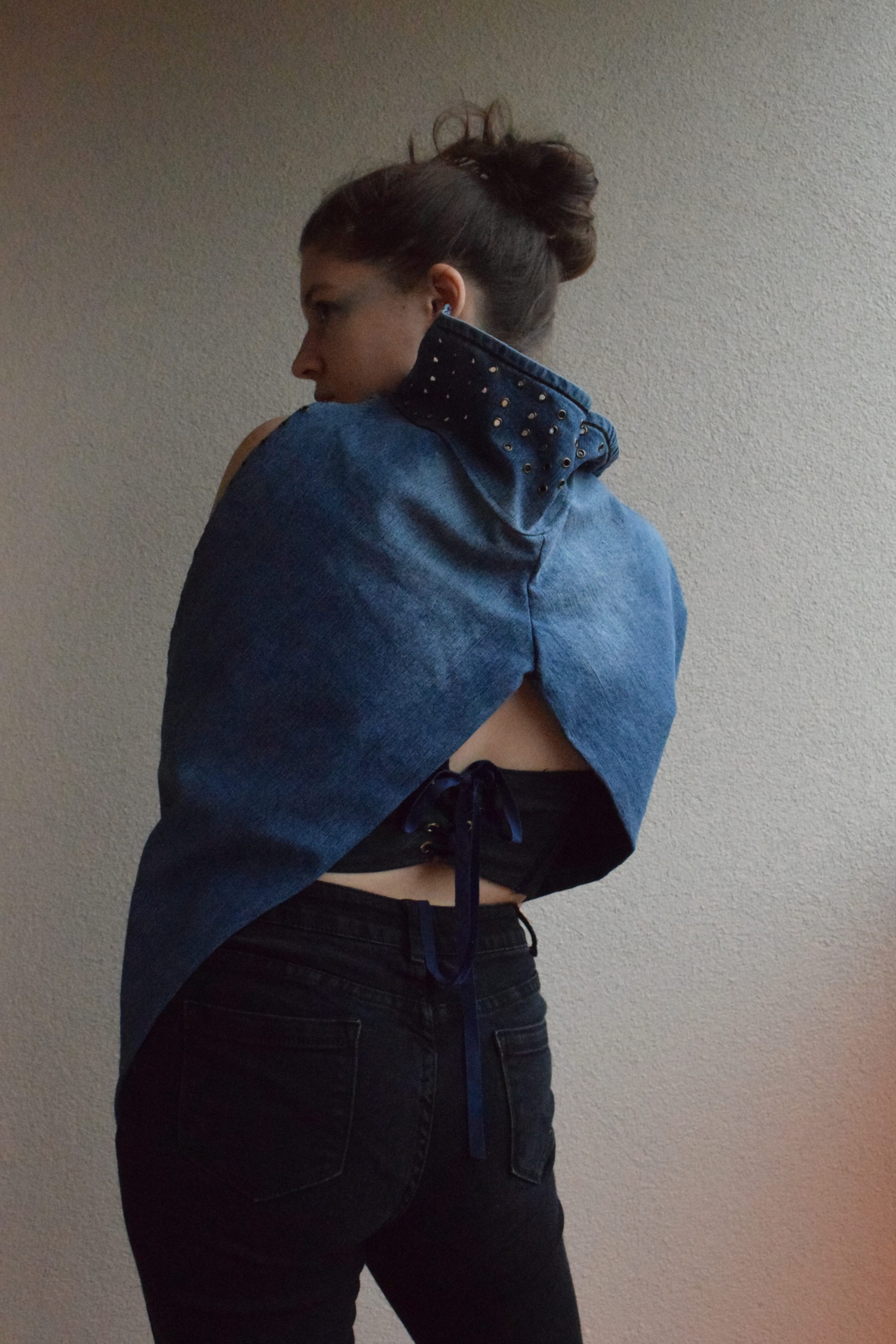 UP !
upcycling project
November 2019
Denim low waist trousers turned into a corset and cloak set.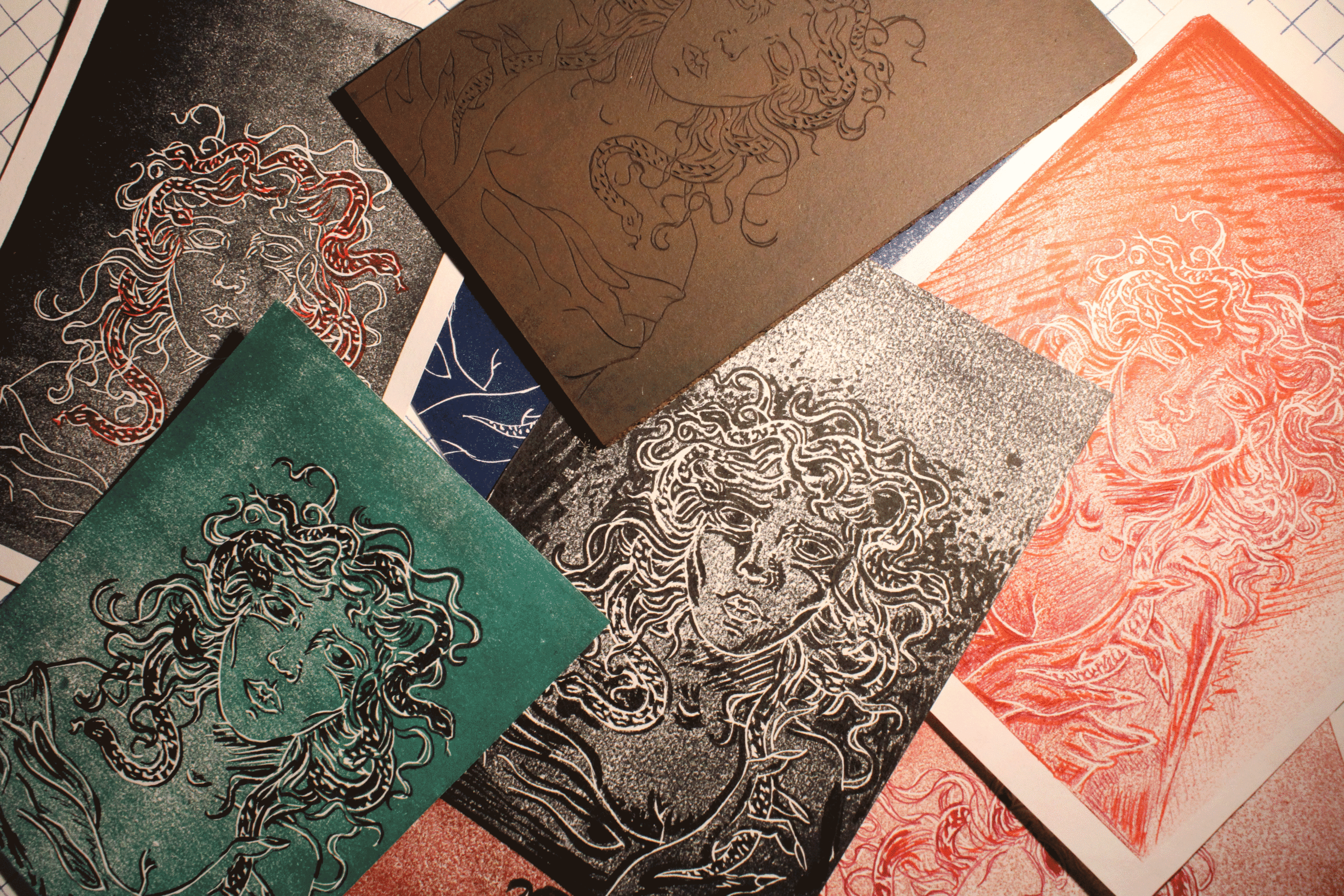 Medusa
    linocut                                                                                          December 2020
    Introduction to linocut                                                    technique through an artistic                                          expression project.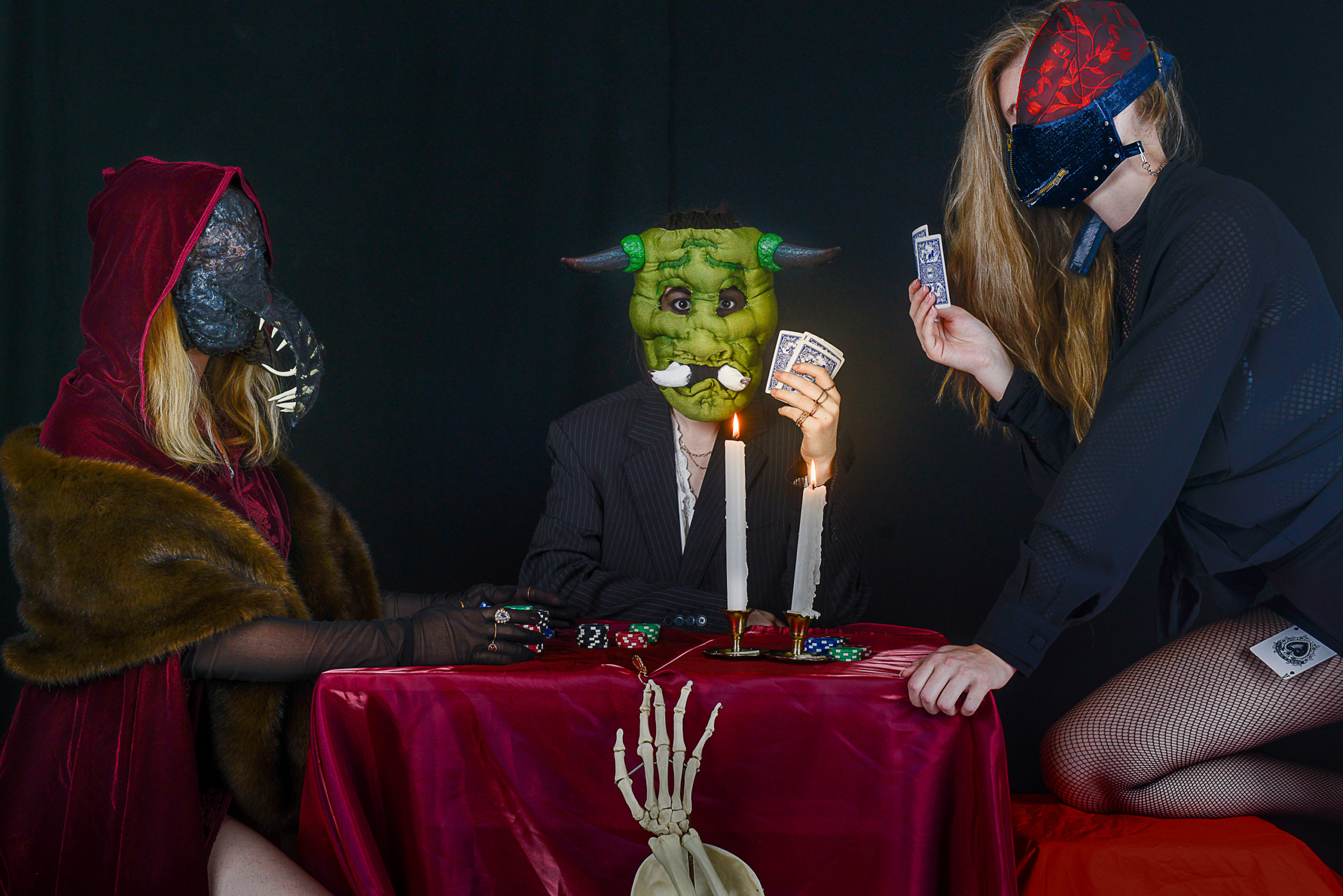 TOUS EN SCENE
staging                                                                                          December 2020
Team project, staging with masks.
MESH AND MOLD
Anomalie
Team project with a textile student
November 2020
Here are some of my photographies, from school projects or personal photoshoots …